Stone Concepts KZN has been in existence since January 2003, however, in 2013 Tuscany Paving bought Stone Concepts in order to grow the market share of the paving manufacturing industry in Kwa-Zulu Natal and to expand the product range offering.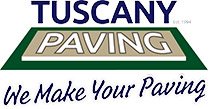 view our Tuscany Paving website
We welcome customers to our showroom in Durban, 2 Surprise Road, Westmead, where we gladly assist our customers to make the right paving selection for their homes. Whether it's driveways, pathways, wall cladding, patio's or pool paving – we make your paving!